The Loutzenhiser- Jordan Funeral Homes Holiday Rememberance Program is held every year in the Month of December. The program is designed to bring families together at one special place, for a time to remember their loved ones. The program is open to anyone in our community that has lost a loved one during the past year.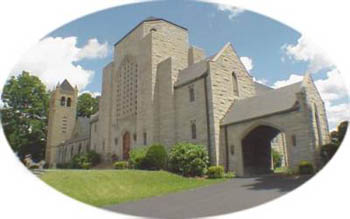 The First Presbyterian Church in Greenville has been gracious enough to open their doors every year for this most important evening. The church is located at 323 Main St., Greenville, PA 16125.
The evening's program lasts about 45 minutes, and consists of wonderful music and sounds from organist Donovan Curtis and Soloist Ruth Guerrini, and a special message given by Rev. David Dobi, Pastor of First Presbyterian Church. A reception follows the program, where refreshments are served, and every family may pickup their special remembrance ornament.
Every year has been wonderful and the attendance has been exceptional. If you or your family would like to attend this service please click here for information on how to contact us. When you RSVP, please tell us the name of the deceased you will be honoring, their year of birth and year of death, and how many of you will be attending the service.